Bulk billing is something that the majority of us have used at some point in life. A trip to the radiologist for an x-ray on a Sunday following a botched foot tackle? You could have received a bulk bill. Get your eyes checked at the neighbourhood optometrist. Probably a bulk bill. After bad gastroenteritis, a quick visit to the doctor? You were undoubtedly bulk-billed if you didn't have to pay.
You could be eligible for bulk billing if you're registered in Australia's Medicare programme and have a Medicare card, which means you might not be required to pay any costs for the visit or service given by a healthcare provider participating in bulk billing. However, this depends on whether the health practitioner you searched "medical clinic near me" receives bulk billing or private billing. Let's understand:
What is bulk billing?
When you are not required to pay for a visit to a medical practitioner, you are bulk-billed. The medical practitioner invoices the Australian Government directly and takes the Medicare Benefits Schedule (MBS) rate as full payment rather than charging you.
You will be charged a "patient account" if you are not bulk-billed. When your doctor charges you a fee, you can use Medicare to get back some of the MBS. The portion of the charge that you cannot deduct from your Medicare benefits is referred to as an "out of pocket" or "gap payment."
Therefore, if you want to take advantage of your MBS, be sure to enquire about bulk billing while looking for the "best GP doctors near me," "best diabetes doctor near me," or any other medical facility.
Do I qualify for bulk billing at Main Street Medical?
To qualify for bulk billing at Main Street Medical, you must reside in Australia, have a current Medicare card and also meet one or more of the below criteria:
Patients aged below 16
Patients aged above 65
Patient holds a current valid Health Care Concession Card
Patient holds a current valid Pension Card
Patient holds a current valid Department of Veterans Affairs Card
Please be aware that there are some circumstances where patients who meet the criteria for bulk billing may be required to pay out of pocket fees. If you have any questions regarding billing, please contact Main Street Medical's reception team on 03 9739 3837.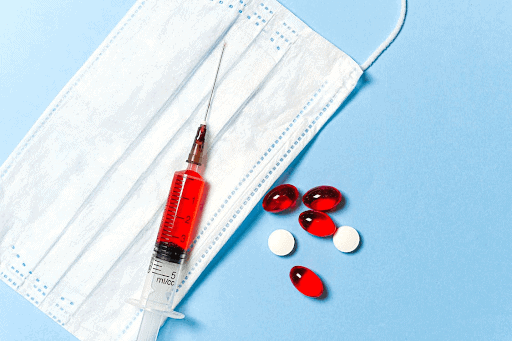 How does bulk billing work?
Medicare benefits can often be claimed in your doctor's office; other times, you'll need to submit a claim via Medicare Online, the Medicare mobile app, or the mail. You won't need to worry about picking up cash or holding out for a check since the benefits will be directly transferred into your bank account.
Who offers bulk billing?
Research is essential before scheduling an appointment since not all health practitioners bulk bill. To find nearby bulk-billing doctors and specialists, you may call the practice directly or you can leave them a mail.
The following are some examples of the services that bulk billing may cover:
GP or speciality appointments
Like X-rays, scans
Pathology-related tests
Eye tests performed by optometrists
For eligible patients, Main Street Medical offers bulk billing in addition to various services. Our experts will walk you through the bulk billing procedure and let you know whether any services require "out-of-pocket" payments.
Medicare might not provide coverage for everyone or everything:
Service is not eligible for a Medicare benefit, such as the majority of physiotherapy, when:
You utilise several services at the same GP appointment.
A few categories are protected, such as holders of concession cards, retirees, or kids under a certain age.
Your doctor does not accept the Medicare benefit as complete payment for their services.
What distinguishes private billing from bulk billing?
For patients given an account by non-bulk billing doctors, private billing typically entails a combination of Medicare contributions and private payments. You must typically pay upfront and can then submit claims for reimbursements from Medicare and your private health fund. Instead of paying upfront, with bulk billing the doctor just sends Medicare your bill, and Medicare pays the doctor directly.
Please call reception at 03 9739 3837 for further details on billing and costs, or talk with your Lilydale doctors bulk bill process.