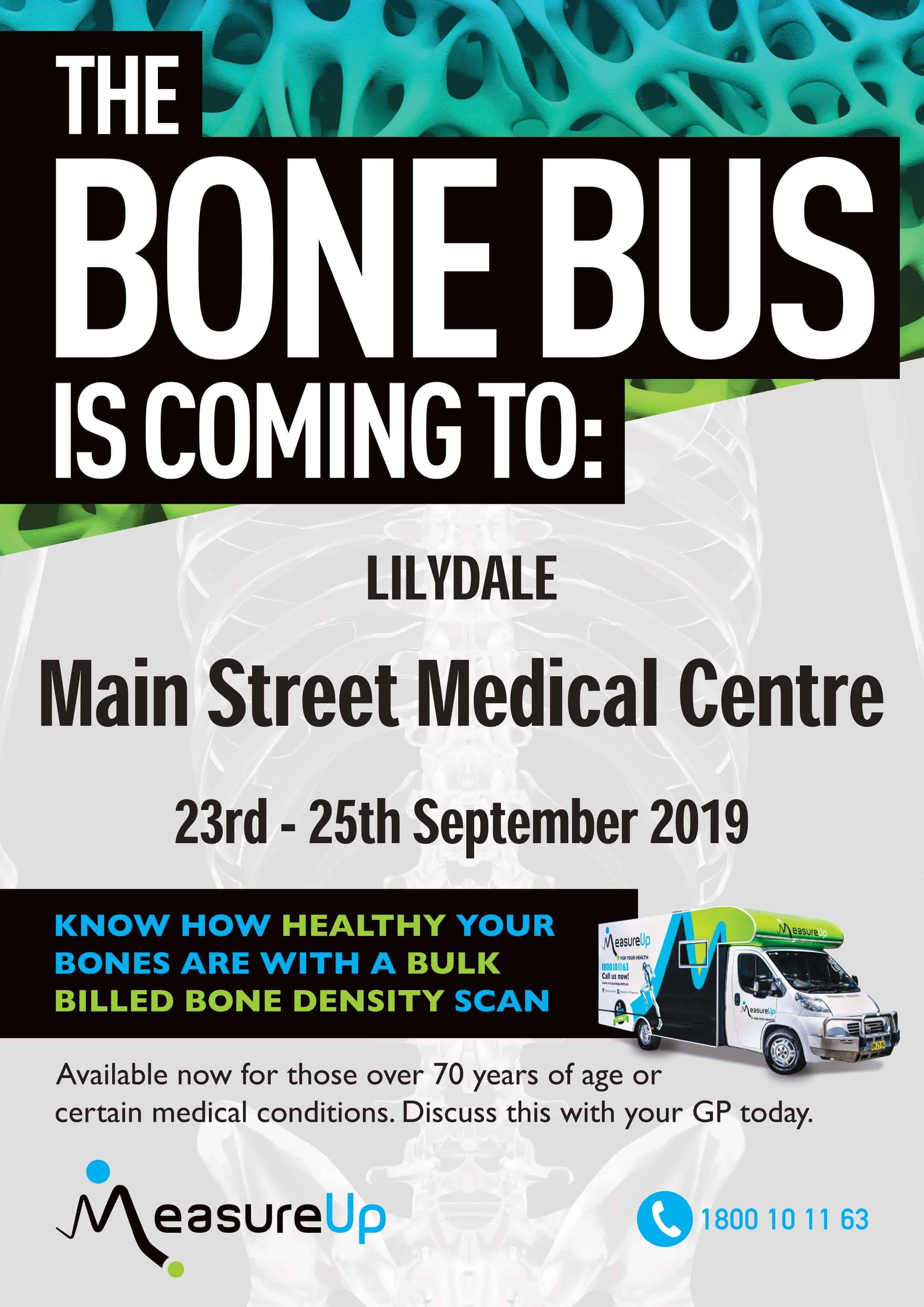 Did you know that patients over 70 years are eligible for a bulk-billed bone density scan every 2 years?
MeasureUp is a mobile bone densitometry service. They provide an accurate, reliable and precise bone mineral density measurement service. Patients do not need to travel to a major hospital or radiology lab to have their bone density measured.
MeasureUp will be visiting Main Street Medical in Lilydale from Monday 23rd September to Wednesday 25th September 2019 and also Friday 11th October 2019. The "Bone Bus" will be parked in Market Street, behind the clinic.
Step 1: Book an appointment with your GP for a bone density scan referral
Step 2: Call MeasureUp on 1800 10 11 63 to book in your bone density scan
Step 3: Visit the "Bone Bus" at your booked time in Market Street, Lilydale (behind Main Street Medical)
For more information or to get a referral, please book an appointment with your GP. To book an appointment, please call reception on 03 9739 3837.